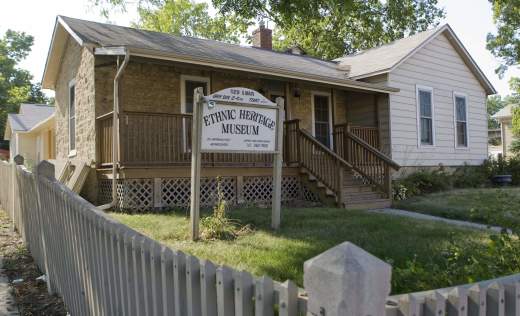 Ethnic Heritage Museum
1129 South Main Street, Rockford
Ghostly Encounters and Ghastly Crimes! Join local authors Terri Reid and Kathi Kresol as they take you on a ghostly journey to some of the scariest places in Illinois and Wisconsin.  From ghostly apparitions in local cemeteries, to encounters with spirits in local businesses and homes, these spine-tingling tales will prove that some hauntings are ...
Ethnic Heritage Museum
1129 South Main Street, Rockford
We will begin the evening in the Ethnic Heritage Museum. Haunted Rockford is so excited to be invited back to this amazing location! This historic home was built in 1857 by Freeman Graham and was recently purchased by the Ethnic Heritage Museum. Museum President Jocelyn Hare and Museum Director Addie Ford will join ...